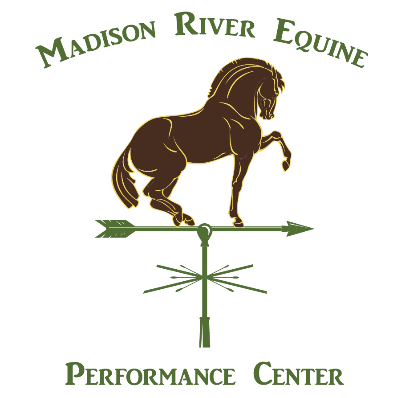 Madison River Equine Performance Center we value the never-ending pursuit of quality horsemanship. Our mission is to provide select American Warmblood and Montana Sport Horses available for purchase.
We will also offer the opportunity to school your horse to the highest level of performance! The Madison River Ranch is located 10 minutes from Interstate 90, directly between Three Forks and Manhattan, Montana.
The Training areas consist of the following: Well lit & heated, complete with roping boxes and hunter jump course & trail obstacles. Indoor round pen. An outdoor arena that is fully equipped with roping facilities. A 5 acre eventing course. River bottom all-aspect trail course.
When considering our sister ranch in Whitehall there are quite literally thousands of acres, bison & cattle to school in every way imaginable. Opportunity does not cease when considering our facility as a venue!!! Let us host you! Offering year-round Horse Rental, Beginner Rider Instruction & Training facility – Brokering/Buying Services. Parties and Corporate groups accommodated.
Categories: Equestrian Center
15041 MADISON RD
Three Forks, MT 59752 United States
406-580-1003 (Cell)
Contact Name: Cress Whitman
Please login here to update your business.