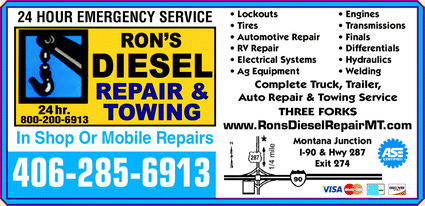 Montana Towing Services & Diesel Repair
We provide fast, courteous and affordable towing services in Montana. We are fully insured and been in business since 1986. We are ready to respond to all your vehicle emergency needs 24 hours a day, seven days a week.
Categories: Auto Repair, Tires, Towing
Please login here to update your business.