Tanya R. Gonzalez, CPA, PC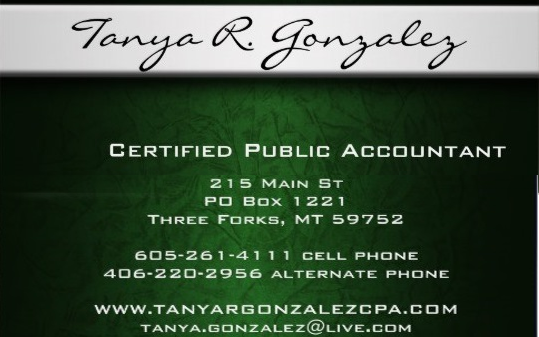 Providing professional business services including tax preparation, payroll, computerized accounting, business start up, consulting, and IRS representation. We are your business partners!
Special Tax Season hours: The office is now open 8 am – 5 pm M-F throughout tax season. I am also accepting appointments outside of that time if necessary. Customers may call the office for further details or inquiry. 220-9956.
Categories: Accounting/Tax, Tax Prep/Bookkeeping/Consulting
215 Main Street
Three Forks, Montana 59752
9-4, Mon-Thurs