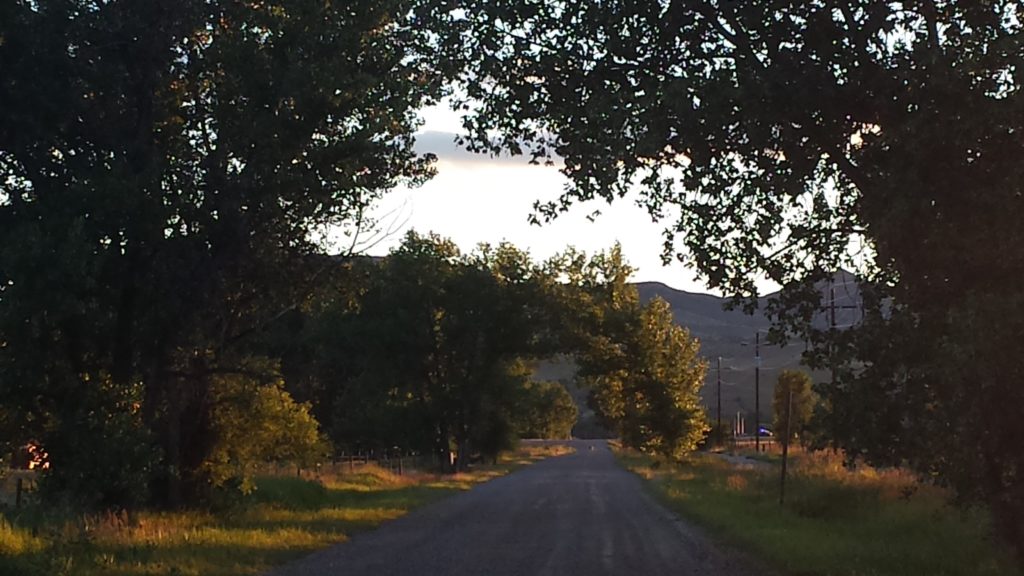 City Parks
Peterson Park: playground, grass open space, picnic area, basketball court, facilities (during summer months)
Memorial Park: grass open space, historical area
Tom Bertagolli Park: softball field, playground, small children playground, basketball court
Stevenson Park: grass open space, covered pavilion, playground, tennis court, sand volleyball court, facilities and kids pool (during summer months)
Milwaukee Park: softball fields
Three Forks Ponds: swimming, hiking, bicycling, fishing, and boating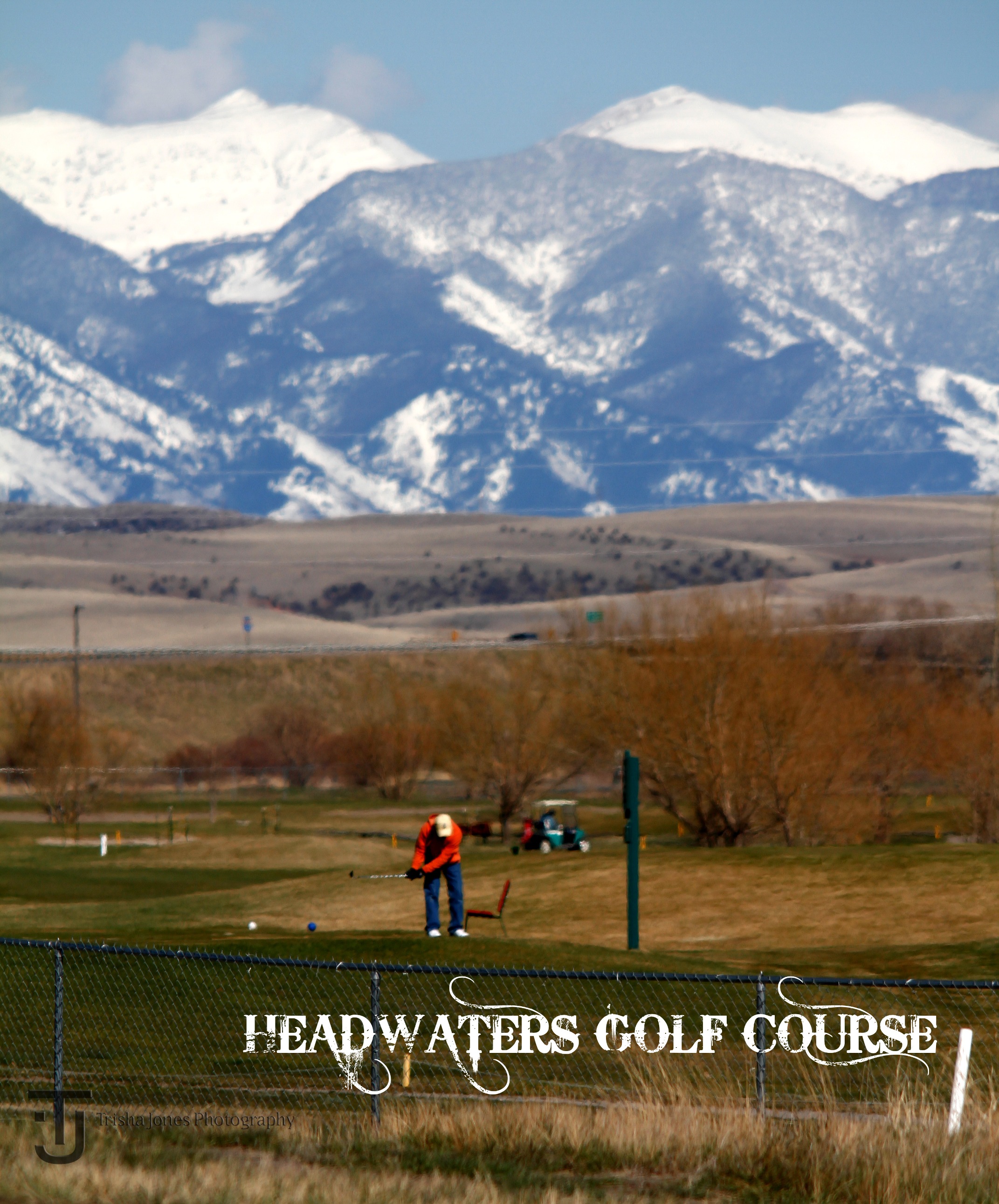 Golfing
Play a round or two at the Headwaters Public Golf Course featuring a 9-hole course amid beautiful panorama views. Constructed in 1988, the golf course is used by Three Forks and Gallatin Valley residents alike. The course borders ponds where wildlife including birds, geese, deer, and turtles mingle with the golfers. Several tournaments are held throughout the season and the course is utilized by the local high school golf team. Lessons are available and the Pro Shop rents golf cards and stocks a wide assortment of golfing equipment for sale or rent. Privately owned carts are welcome. Call (406) 285-3700 for more information.
Headwaters Public Golf Course Website
Three Forks Area Recreational Facilities
Headwaters Community Fairgrounds – US Hwy. 2, southwest edge of town. Available for public or private events. Call 285-3431 for reservations.
Headwaters Public Golf Course – Seventh Ave. 9 holes, club house, driving range East Call 285-3700 for more information.
Three Forks Ponds – Northeast of town. Boating, fishing, swimming, jogging, barbecue facilities, restrooms, and beach.
Headwaters Trail System
The Headwaters Trail System is a paved network of trails that runs along the former Milwaukee Railroad bed through the town of Three Forks to the Missouri Headwaters State Park. Future plans include extending the trail to Manhattan, Mont., and other parts of Gallatin Valley.
The scenic trail provides views of the surrounding mountains and grasslands, winds around ponds and through old growth cottonwood trees, and ends on the banks of the Jefferson River. In 2007, it was selected as the Montana Trail of the Year by the state's Department of Fish, Wildlife and Parks.
Parking and Trail Access
Parking is available just off I-90; take the Three Forks exit.
HEADWATERS STATE PARK
The Headwaters State Park is a hiking/bicycling park with interpretive trails and vistas that commemorate Lewis and Clark's Corps of Discovery Encampment in the area. This is the area where Lewis & Clark discovered the source of the Missouri River in 1805. It was later the site of Fort Three Forks, established by the Missouri Fur Company in April of 1810. The park also contains camping and picnic areas and river access for boating and fishing. This National Historic Landmark is located 8 miles northeast of Three Forks on MT Route 286.
Website
More Information
LEWIS AND CLARK CAVERNS STATE PARK
This is Montana's first state park and its park status protects many unique geological formations. features one of the largest known limestone caverns in the Northwest. Naturally air-conditioned, these spectacular caves, lined with stalactites, stalagmites, columns, and helictites, date back through time. See the geologic development, the history of early exploration and gain an insight into the delicate ecology of this world without light.
The Lewis and Clark Caverns is a family-oriented hiking park. Many visitors stop for the 2-hour "Guided Cave Tours" conducted by Park Guides. The two-mile cave trail winds its way through magnificent limestone underground rooms filled with stalagmites and stalactites. The Lewis and Clark Caverns tour begins with a moderately steep up-hill hike to the entrance. Once in the caverns, expect to get involved because as you follow your guide while exploring the chambers of the caves, the downward hiking descent demands bending and stooping with moderate fitness ability. The "Guided Cave Tours" have a small group orientation that begin hourly.
The area of Lewis and Clark Caverns State Park was passed by the Lewis and Clark Expedition on their way up the Jefferson River. Several Lewis and Clark campsites are nearby and accessible by canoers. The scenic river canyon cuts through the foothills of the Tobacco Root Mountains emerging into the Gallatin Valley, which is surrounded by four mountain ranges. A cafe, gift shop, campgrounds, shady picnic areas, and regional tourism information are available. The park is open May 1-September 30 and the tours have a small fee. For information call (406) 287-3541. The Caverns are located 15 miles southwest of Three Forks on US Highway 2.
Website
More Information
Madison Buffalo Jump Monument
This cliff was one of the larger Indian pishkun of buffalo jumps used to secure buffalo meat on a mass scale before they had the horse for hunting. The buffalo stampeded over such cliffs and were either killed outright or maimed so that they could be safely killed by Indians on foot. The Madison Buffalo Jump has attracted the attention of the nation's foremost archaeologists. The Madison Buffalo Jump is located 12 miles from Three Forks, take the Logan exit off I-90, then go 7 miles south on Buffalo Jump Road.
Website