Headwaters Area Food Bank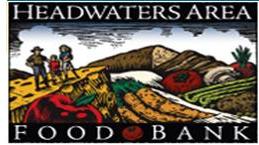 Emergency Food Assistance
We believe nobody should go to bed hungry
Our mission is to distribute food to the residents of the Headwaters Area who are in need of emergency food services and to treat those recipients with dignity and compassion while maintaining each household's integrity.
The Headwaters Area Food Bank enacts its mission through the following programs:
Emergency Food Assistance (3 to 5 day food supply)
Holiday Food Assistance (Thanksgiving and Christmas holiday food items)
Food Rescue and Recovery Program (gleaning and distributing perishable food items)
The BackPack Program (supplemental foods for area youth on weekends and other school breaks)
The Headwaters Area Food Bank serves, but is not limited to the following areas: Three Forks, Manhattan, Amsterdam, Churchill, Logan, Clarkston, Willow Creek, Harrison, and Pony.
Headwaters Area Food Bank hours:


Tuesday

1-4


Wednesday

2-6
** Food Assistance is available every 30 days.
Categories: Community Services/Organizations, Food Bank
12 E. Cedar St
Three Forks, MT 59752
Tuesdays 1-4pm, Wednesdays 2-6pm
Contact Name: Emily Smith, Operations Manager
Please login here to update your business.