K.O.R. Mechanical, Inc.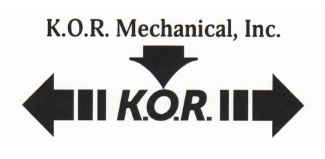 K. O. R. Mechanical Inc. is dedicated to our Customers & Employees. Experience the difference by letting us provide you with our services:
-Forced Air Heating and Cooling
-Refrigeration Systems
-Heat Pumps/Chillers
-Boilers (Service & Replacement)
-Ventilation
-Humidification/Dehumidification
-Pool Rooms
-Water Heater Replacement
-Gas Piping
-Service Contracts and Consultations
Categories: Plumbing/Heating/Cooling
12174 Tag Along Rd
Three Forks, MT 59752
24 hour service
Please login here to update your business.